You've created something and want to sell it online. Well done! This is probably the best decision that you have ever made! Once you realize that handicraft skills are more than a hobby, you will be an entrepreneur!
Online consumers are attracted to handmade products because they are unique and original in this age of artificiality. It's the perfect time to sell handmade products online in India. There are many things you need to do before you find your first customer.
This blog post will show you how to sell handmade products online and create a successful eCommerce company.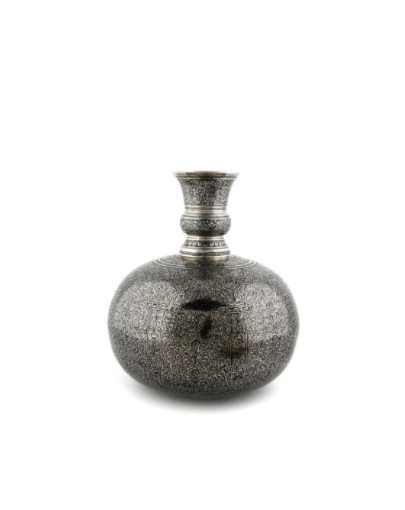 1. Find a niche and make it a business: Sell one thing
What is a niche? How can you identify your own as an artist? Niche is the product category you sell as a business owner. It also depends on who you are targeting.
How to find your niche. Chart
Consider an example of an artist who sells oil paintings. She can paint landscapes, portraits and abstracts. What happens when she narrows her focus to portrait? Is it possible for her to get fewer customers? No! She is an expert in one area, so her audience will recognize her expertise. Portrait oil painting is her niche. Her business will scale if she focuses on painting wedding portraits.
This is why it is important to find your niche as an artist or craftsman:
Your business will be considered an expert in the niche you choose, and you will be respected.

Reducing competition

Rates can be increased

Get quality clients
2. Pricing your handmade products
Are you feeling overwhelmed or confused about setting a price on the items you have made? It's not uncommon! Artists and crafters alike have to figure out how to price handmade products and make sure they are charging the right amount. We have compiled a 5-step guide for entrepreneurs who want to start a handicrafts business.
Step 1 - Calculate your labor costs
Start by determining how much you will need to make enough money to pay for your basic living expenses. Next, take note of how many hours you work each month on your business. Divide the first number by the second. This is your hourly rate. To calculate your labor costs, multiply the time it takes to produce a single product by your hourly rate. This is your labor cost.
If your monthly living costs are 20,000 and you work 120 hours (or 4 hours per day) and it takes 3 hours to create a product, the labor cost for your product will be 500.
Step 2: Calculate making costs
Add up the prices for all the raw materials used in making your product. Other values you can include are electricity, internet costs, and rent. Other expenses that may be incurred if you sell online include shipping costs, website hosting fees, and marketing expenses.
3. Calculate your wholesale price and retail price
The minimum price you can sell your product without losing money is the sum of labor costs and making costs. You must sell your product at least twice the cost to make a profit. You have the right to make it more than twice.
4. Compare similar products
Compare the prices of similar products sold by other craftspeople. Check to see if your pricing is in line with industry standards.
5. Think about your customers
Are customers willing to pay such a high price for your product? Ask your family and friends what they would pay to buy your product.
Tip: Never undersell yourself! The product you create adds value to others' lives. Don't hesitate to charge what it's worth. Your creative talents are worthy of being paid well.
6. Preparing handmade products for sale: photos, titles, descriptions
Now you have created products for future customers. There's still one step before you can sell them online. First, prepare your handmade products to sell online. Your products must be attractive to online buyers in the virtual world. Your handmade products need to be beautiful photos, relevant titles, and clear descriptions.
7. Get good product photographs
Did you know that? Did you know that 75% of online shoppers base their purchase decisions on images of product products?
Product photos from card khana online shop
You don't even need to hire a professional photographer if you are a handicrafts company. You can use your smartphone to take great photos. These are the essential items you will need to create high-quality product photos for your online store.
Smartphone with a good quality camera

Tripod

Excellent background

Lightroom, Snapseed and Photoshop Express are editing apps
Tips for at-home handmade product photography:
High quality smartphones cameras are recommended

Use natural lighting

Use a tool called remove.bg to remove background

Optimize your image size

Multiple images can be taken from different angles.
8. Add a title or product description
You made a beautiful unique handmade product for sale. What do you call it? Although you can name your product however you wish, it is important to consider its visibility. Customers should be able to find your product.
Your target audience may not be the same as what you call your products. You need to understand what people are looking for. You can use Google trends or other SEO tools to do this.