You Should Consider The Topmost Jaipur Handicrafts

Jaipur has the most extensive and current collection of handicrafts. Even on international markets, the handicrafts of Jaipur are very popular. These handicrafts have been transformed by Jaipur's artisans and artists into beautiful p

ieces of art that can be adorned in your home. It is fun to shop for these crafts at the Jaipur markets. You can use some handicrafts for your daily life, while others are great for decorating your home. C

ontinue reading to learn more about Jaipur's handicrafts.
Handicrafts from Topmost Jaipur that are popular on international markets.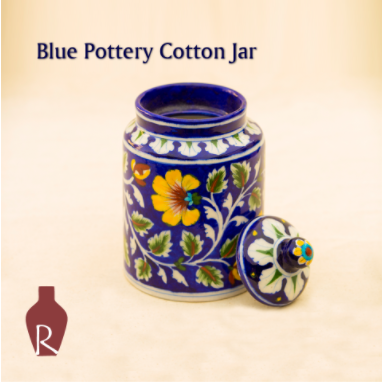 Blue Pottery
All over the globe, blue pottery art from Jaipur is very popular. This art can be used to create lampshades and other useful items such as jewelry boxes, flower vases and serving trays. With its vibrant and colorful designs of animals and birds, the pottery is charming. These pottery are made from quartz stone, not clay. It is a popular and traditional Jaipur craft. The beautiful blue dye used to color the pottery gives it its name.
Metal and Gems Jewelry
In all its glittering forms, the jewelry made in Jaipur's silver, gold, and diamond forms is a testament to Jaipur's incredible tradition of jewelry-making. They look amazing with their delicate jadau, meenakari and Kundan work handcrafted jewelry. Gemstone jewelry includes anklets and necklaces as well as pendants, headgears, nose rings, bracelets and earrings. The traditional thewa jewelry also has its own specialty. Jaipur, a beautiful city, is known for its precious stones and gems. The best designs in gemstone jewelry will be found on Jaipur's markets.
Lac Bangles
Lac is the resinous secretion from lac-producing insects like tachardia, taqueria, and laccifer. Lac bangles make beautiful accessories and are a great ornament for women. Lac bangles add a touch richness and class. Lac bangles come in various colors like green, red, blue, black, orange, pink, etc. They can be matched with any traditional dress.
These bangles come in a variety of ethnic designs, and are vibrantly colored. These bangles can be embellished with rhinestone crystals, pearls, semi precious stones and glass. Because of their beauty and quality, these bangles are highly sought after handicraft items. This ornament is simple to maintain and comes in many different designs and colors.
Textiles
Jaipur's textile work is well-known for its high quality and exquisite work. Jaipur is a leading textile exporter and manufacturer. These textiles can be used to create beautiful art. Jaipur is home to many popular textiles such as kurtas and bandhani, skirts and safes, as well other dress materials. These products are known for their patterns, colors, and designs. These textiles are handmade using block printing. Different designing styles are used to create unique looks and bright colors.
Wooden Furniture
Jaipur's wooden furniture is known for its unique designs and motifs. A wooden street in Jaipur offers a wide range of solid wood furniture, from a stylish sofa to a luxurious bed. A wide range of modern and adorable wooden furniture can be used to decorate your home. Wooden furniture can be used for many purposes, including chairs, picture frames and cabinets, as well as household items like beds, stools, and even tables. Wooden furniture is available in many different styles, colors, and wood qualities.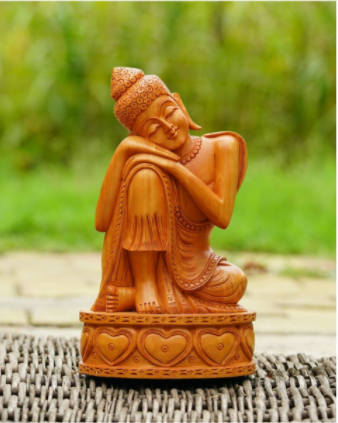 Miniature Paintings
These Jaipur paintings are well-known for their artistic beauty. Miniature paintings, as the name implies, are tiny hand-painted paintings. These paintings are unique because of their intricate brushwork. The paintings use colors derived from many natural sources, including vegetables, silver and gold, as well as precious stones.
These paintings are created on a small scale, especially for books and albums. They are executed on materials such as cloth or paper. These paintings usually depict Mughal queens and Kings, images of Radha-Krishan and peacocks, and so forth. They are decorated with crushed stone powder to create a sparkling effect.
Puppets
Rajasthan's voice is represented by the Jaipur puppets. The largest market for exporting puppets to any part of the world is Jaipur. These puppets can be made from wooden materials to match the shapes of women and men. Puppet shows may be shown at village fairs and on television. Puppets can be found in every Jaipur market and street shop. They can be used as souvenirs or gifts. These can be used as home decor or play toys for children.
Carpets and Rugs
Jaipur is home to the best hand-made carpets and rugs. They are stunning in their rich patterns and colors. These rugs and carpets are more attractive and beautiful because of their bold and striking colors. These rugs and carpets are made from wool or silk and can be used as decor in your home.
Jaipuri Jootis
These are an essential part of traditional outfits worn during marriage ceremonies, festive seasons, or special occasions. Mojados, or jootis, are made of camel leather and decorated with embroidery and stones. These jootis are versatile and can be paired with ethnic wear. They come in many colors and patterns. These jootis are handmade by artisans and readily available in all markets of Jaipur.
Marble Handicrafts
Jaipur is well-known for its handcrafted marble crafts. Jaipur is home to many marble-based items, including statues, furniture and sculptures, as well as flower vases, tabletops and serving trays. Because of their beauty and durability, these marble crafts are highly sought after. These marble crafts are made from pure white marble, and can be decorated with stones or hand-painted artworks.